Mosaic Microsystems is a microelectronics and photonics packaging company focused on glass and other thin substrates as a platform material. We provide integration products and services for a range of microelectronics applications, photonics, RF/mmWave, MEMS and sensor technologies. Learn more about the industries we serve here.
Mosaic has offices and clean room space at 1999 Lake Avenue and is headquartered at 500 Lee Road in Rochester, NY.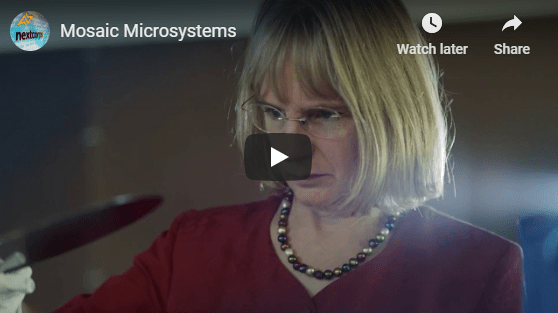 Awards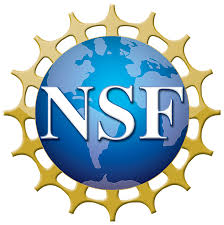 We are a proud recipient of an SBIR Phase II award from the National Science Foundation.

Mosaic has received several Phase I and Phase II SBIR and STTR awards  to establish important mmWave initiatives for electronically steerable antenna (ESA), radar arrays, heterogeneous integration and RF/Photonics.
Our Team
Our team has extensive experience in the microelectronics industry and in building successful companies across multiple industries, including a semiconductor process solutions company which we took public.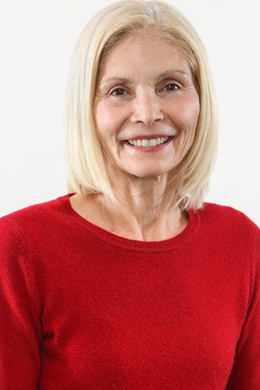 Christine Whitman
Chairman and CEO
Christine Whitman is a serial entrepreneur, venture capitalist and currently CEO of Complemar Partners Inc. Ms. Whitman was the co-founder and CEO of CVC Products, a semiconductor equipment company that captured 95% world market-share for magnetic thin film deposition, which went public and was acquired. She is a past Chairman of the Board of Rochester Institute of Technology.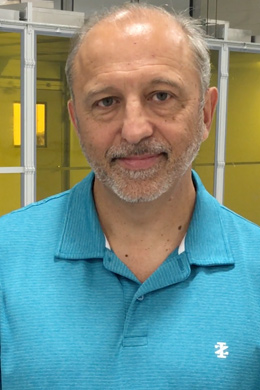 Paul Ballentine Ph.D
Co-Founder
Paul Ballentine has over 30 years of experience in the semiconductor and related fields. He was co-founder and Chief Technology Officer for CVC Products. In additional, Dr. Ballentine spent 10 years with Motorola Semiconductor/ Freescale, and has led major optics, photonics and imaging economic development efforts in Rochester, including bringing AIM Photonics to the region.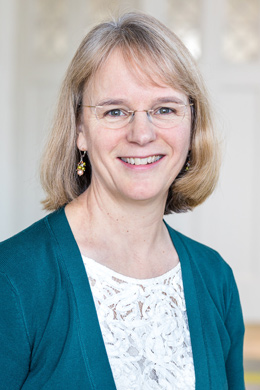 Shelby Nelson Ph.D
CTO
Shelby F. Nelson is a semiconductor device physicist with broad industrial research experience. Her work has included ferroelectric materials at AT&T Bell Labs, silicon/germanium heterostructures at IBM's Thomas J. Watson Research Center, and a mixed-signal CMOS process for ink-jet ejector heads at Xerox Corporation. In addition, Dr. Nelson spent 16 years as a Senior Research Scientist in the area of thin-film and printed electronics at the Kodak Research Labs.
Gregory Jamele
Chief Financial Officer
Gregory Jamele has over 25 years of experience in corporate finance.  Greg began his career as a Certified Public Accountant, and has held various corporate finance positions with experience in carve-outs, divestitures and mergers & acquisitions.  He served as VP Corporate Finance with Eastman Kodak and, most recently, as Chief Financial Officer for OneStream Networks.
Brian Harding
Sr. Production Manager
Brian Harding is an electrical engineer with more than 20 years of manufacturing experience in the semiconductor industry. He started his career as a thin films process engineer at Agere Systems 150mm & 200mm manufacturing site in Orlando, FL. While part of the Image Sensor Division at Eastman Kodak, he held many leadership roles across the organization that covered Engineering, Maintenance, Operations and Supply Chain.  Most recently he has been a Sr. Manufacturing Manager for ON Semiconductor, overseeing the 150 mm wafer fab and device assembly areas.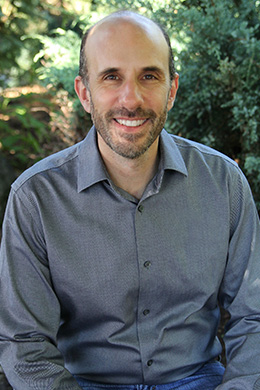 David H. Levy, Ph.D
Director of R & D
David Levy is a chemical engineer with over 25 years of experience in chemical and semiconductor processes. He has contributed in fields ranging from chemical processing to printed electronics development as a Senior Scientist with Eastman Kodak, and was Director of Research and Technology at Natcore with a focus on solar cell technology. He has extensive experience in a variety of deposition methods including atomic layer deposition (ALD).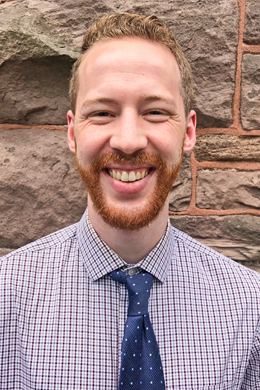 Kyle Liddle
Microelectronic Technician
Kyle attended Saint John Fisher College, earning a B.S. in Chemistry with Honors. His background is in product development, support and quality control. He began his career gaining experience in a large-scale pharmaceutical manufacturing environment. More recently, he has worked to analyze and develop silica and alumina stabilized alkali metal products.
Directors
Andrew Peskoe
Founder & Director
Andrew Peskoe is an active private investor in early-stage companies and venture capital and private equity funds; he is also a principal in two technology venture capital groups. As Chairman of the Golenbock law firm, he represents private and public emerging growth companies, VC and PE funds, and strategic investors.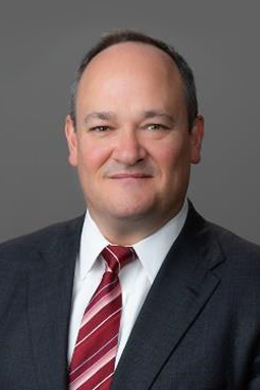 David Velasquez
Director
Corning Incorporated Division Vice President and General Manager of Advanced Optics, Corning Specialty Materials. David has been at Corning nearly 20 years running international business operations across numerous business units including strategic planning, product management, marketing and commercial operations and P&L management.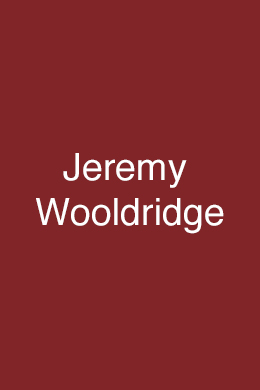 Jeremy Wooldridge
Director
Samtec Vice President of Advanced Technology. Jeremy has been at Samtec for more than 20 years with a range of responsibilities including high volume manufacturing operations, strategic investment and acquisition, product and P&L management and driving new technology development.
Ready to get in touch?
We are here to assist. Contact us by phone, email or via our social media channels.