We are living in a connected world. Technological advances have resulted in constant communication and ever increasing demand for data wherever you are. Devices such as mobile phones, wearables, virtual and augmented reality gear, environmental sensors, security cameras, autonomous vehicles, and mobile healthcare devices that connect people to the internet, to the real world, and to each other on demand, all the time.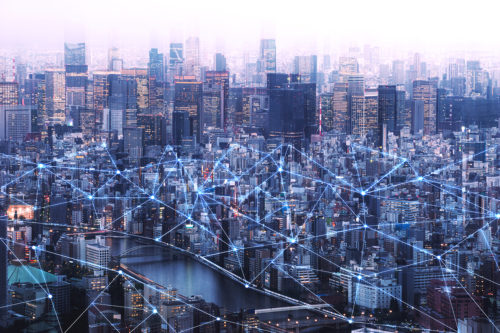 Increasing integration has led to over ten billion transistors on leading-edge ICs and will lead to trillions of sensors. Continuous advancement in wireless communication and semiconductor packaging is needed to keep pace.
With the emergence of 5G and other mmWave initiatives, mobile communication is making moves to higher frequencies. New material solutions are needed to provide low power loss as compared with incumbent materials and enabling thin glass solutions is one of Mosaic's key near-term initiatives. Additionally, an increased emphasis on packaging has led to advances in the technology such as the use of interposers to connect multiple die in a single package.
These advances as well as others require advances throughout the supply chain, from new materials and manufacturing equipment to new design tools and design rules. Mosaic Microsystems has been established to address some of the gaps in the supply chain which are gating the introduction of some of these new solutions.