Microelectronics and photonics packaging company receives funding to further accelerate technology roadmap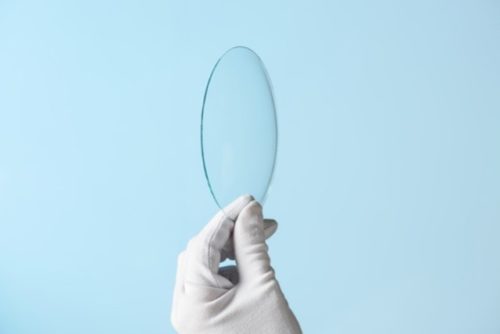 Rochester, NY: — Mosaic Microsystems, a microelectronics and photonics packaging company providing thin glass substrates and through glass vias (TGVs) for next generation products in RF communications, has reported winning Small Business Innovative Research (SBIR) awards from the National Science Foundation (NSF) and Air Force Research Lab (AFRL)/AFWERX.
Mosaic's glass handling solutions apply particularly for 5G, as well as for MEMs and sensors for the internet of things (IoT). The proprietary temporary bond technology, uses innovative approaches to support thin glass substrates during downstream processing. This exciting thin glass handling technology allows the supply chain to process thin glass leveraging the existing infrastructure, thereby unlocking the value that thin glass brings to next generation microelectronics and photonics applications.
NSF Phase II SBIR
America's Seed Fund powered by NSF awards $200 million annually to startups and small businesses, transforming scientific discovery into products and services with commercial and societal impact. Startups working across almost all areas of science and technology can receive up to $1.5 million in non-dilutive funds to support research and development (R&D), helping de-risk technology for commercial success.
During the NSF Phase I SBIR project, Mosaic made significant progress on both technical and commercialization fronts establishing facility operations, extending on the base technology to enable commercial applications and providing capability to enable initial company sales. This NSF Phase II funding targets to build on these key achievements to increase process capability, robustness and further increase capacity.
AFWERX Phase I SBIR
AFRL and AFWERX have partnered to streamline the Small Business Innovation Research process in an attempt to speed up the experience, broaden the pool of potential applicants and decrease bureaucratic overhead. Beginning in 2018, and now in 2020, the Air Force has begun offering 'Special' SBIR topics that are faster, leaner and open to a broader range of innovations.
This Phase I SBIR award through AFWERX is an exciting program that partners Mosaic with the Electronics and Sensing facility within GE Research. Combining Mosaic's innovative thin glass handling technology, the capabilities for fabricating advanced RF modules at GE Research and key technology from the Air Force Research Laboratory, allows Mosaic to lead the effort to establish critical next generation antenna technology in the Ka band. This innovative team will be establishing a key technology to enable enhanced satellite communications with significantly reduced size, weight and power. The objective is to leverage the aggressive approach of this AFWERX program to quickly transition the technology to the DoD customers.
Mosaic Chairman and Chief Executive Officer, Christine Whitman, stated "These awards are the culmination of an immense amount of work and focus from the Mosaic team over the past year. This adds to an exciting time for Mosaic as we continue to grow and accelerate our capabilities and work towards growing the business and addressing a wide range of opportunities in both commercial and defense applications."
About Mosaic Microsystems
Mosaic Microsystems is a microelectronics and photonics packaging company located in Rochester, NY. Mosaic delivers robust solutions to enable thin glass products for exciting initiatives in RF communications, particularly for 5G, as well as advanced packaging, MEMs and sensors for the internet of things (IoT). Mosaic's solutions provide customers with the ability to establish high volume manufacturing of thin glass solutions using existing industry standard equipment and processes.
About GE Research:
GE Research is GE's innovation powerhouse where research meets reality. GE's scientists and engineers originate, develop and productize new technologies that create a better world and deliver differentiated products across the company's industrial portfolio. These technologies span the defense, aviation, power, transportation and health care sectors. The Electronics and Sensing organization provides advanced prototype-to-production design, fabrication, assembly and test across diverse technologies for the military and industrial base.
# # #
Media Contact
Aric Shorey
VP New Business Development
Mosaic Microsystems